The key to low exhaust emissions

Electric heating element gets exhaust aftertreatment system fully functional in next to no time

Future exhaust emissions standards, such as Euro VII, are expected to introduce significantly stricter requirements for pollutant emissions. Today's emissions aftertreatment systems function excellently at exhaust-gas temperatures above 200°C. However, during operating periods when exhaust temperatures are below this threshold, the pollutant conversion capabilities of the catalytic converters will be insufficient to meet future emissions standards. The eHeater developed by HJS cuts the length of such low-temperature periods by converting electrical energy from the vehicle's electrical system to thermal energy that is then used to heat the exhaust gases.
The limit values expected for the future will be so low that aftertreatment systems will have to undertake additional measures to reduce the NOx emissions of vehicles in the period immediately after cold starting. Typical cold start times of commercial vehicles are between five and ten minutes, after which time the SCR system has warmed up to the point where it provides excellent NOx conversion.
In order to obtain favourable conditions for its SCR systems during cold starts, HJS has developed an electric heater. The core element of this device, the heating conductor, is electrically decoupled from the housing by means of insulators. During a cold start, the heating conductor is powered by the on-board electrical system and heats the exhaust mass flow. Depending on the setup, temperatures of around 1000°C can be reached in the heater, enabling downstream components of the aftertreatment system to be quickly brought up to operating temperature.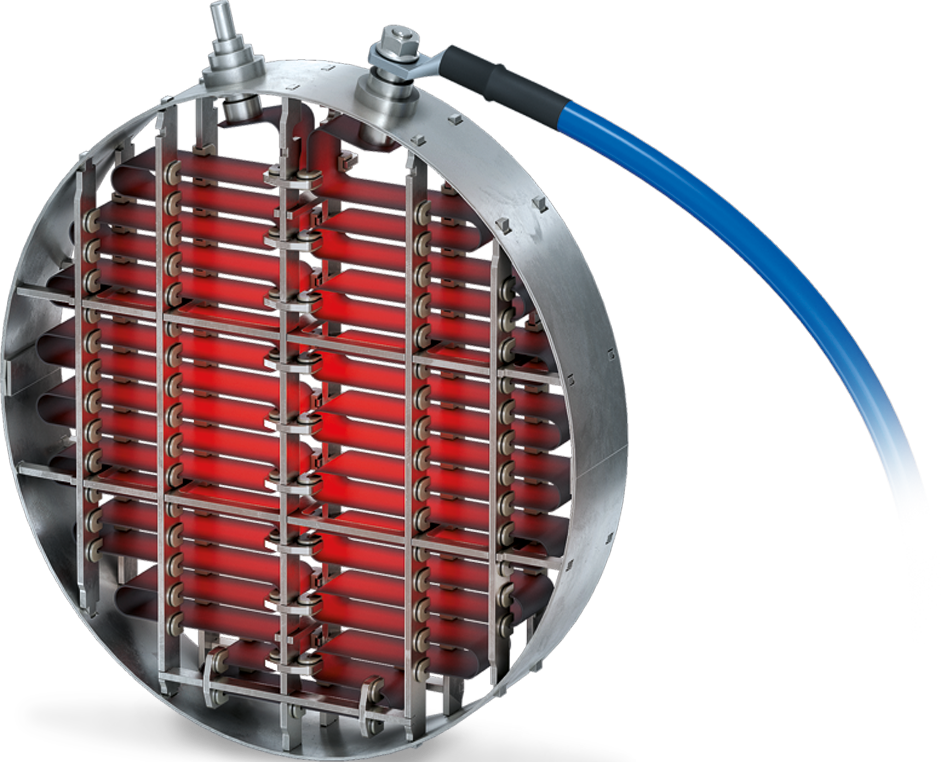 The key features at a glance:
Diameter: from 4.66" up to 13"
Not dependent on the catalyst substrate
Extremely low backpressure
Output: 5 – 20 kW @ 12/24/48 V
Heating rate of up to 50 K/s