Replacement catalyzers
bluemission Cat
If a replacement of the exhaust gas catalyser is due on a vehicle, the customer is spoiled for choice: Does he opt for the expensive original product of the vehicle manufacturer or does he latch onto a replacement product from a pile of substitutes, supposedly equivalent and often from unknown manufacturers? Many of the replacement catalyzers offered on the market are processed so badly that they are useless after a short time. Furthermore, non-serious providers of catalyzers frequently save on expensive precious metal during processing, whose catalytic effect is a decisive factor in the function of exhaust gas cleaning.
For this reason, the introduction of the "Blue Angel" for catalyzers was initiated in 2013. The "Blue Angel" is the oldest and most common environmental sign for products and services world-wide. For more than 35 years, it has contributed to enlarging and strengthening the sustainability concept in the economy. In the area of exhaust gas treatment, the environmental sign should contribute to a permanent and efficient adherence to emission limit values. A process was developed for this purpose, where the aging of catalyzers is simulated and the physical load-carrying capacity is tested intensively. This test ensures that the replacement catalyzer is in fact comparable with the series system, and also meets all legal requirements.
This means that the "The Blue Angel" is the distinguishing feature for high-quality catalyzers, which is the first and visible for everyone.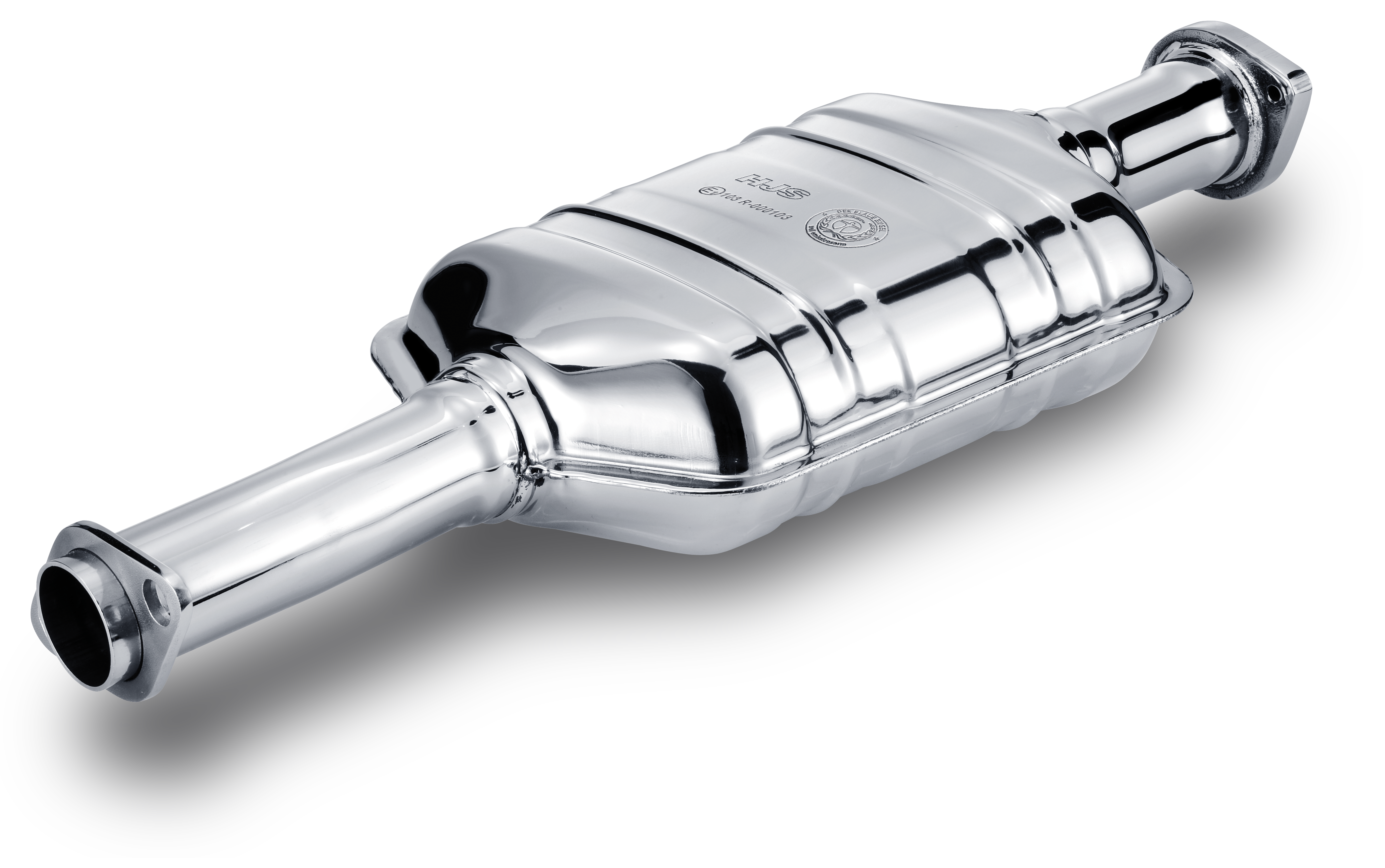 Catalyzers from HJS
HJS Emission Technology, as a premium manufacturer of environmental protection technologies, stands fully behind the environmental angel for catalyzers.
Since the announcement of plans for the introduction of the "The Blue Angel" environmental sign, we have further developed our catalyzers subject to new prerequisites on quality, service life and emission characteristics. We call this new catalyzer Generation HJS 

.
Defective catalyzers cause more harmful exhaust gases than are allowed and have a short service life. This not only pollutes the environment and impairs health, but ends up expensive for the motorist. Bluemission catalyzers from HJS are first choice for the environmentally aware and cost-conscious motorist, with a guarantee period of 4 years or 120,000 kilometers.
As the first manufacturer of catalyzers, HJS was honoured with the environmental sign "The Blue Angel". With that, the starting gun was fired for the consistent market launch of catalyzers with environmental signs.
Advantages of the HJS bluemission® catalyzers
More than 600 bluemission

®

catalyzer types are available – from Audi to Volvo

Distinguished with the environmental sign "Blue angel"

Highest level of fit accuracy

Permanent and constant functional capability

Guaranteed utilisation of "Green Mats"

4 years guarantee or 120,000 kilometres driving