Replacement diesel particle filter
AT-DPF
As early as since 2003, diesel particle filters for cars and light commercial vehicles have been offered. As a result of the Euro 5 Standard in 2009, they are a fixed component part of renewed authorised diesel vehicles. Meanwhile, the first original diesel particle filters must be replaced and hence the demand for OE Conformity Replacement diesel particle filters are growing. HJS offers spare parts for this market segment. The already existing product assortment for all usual vehicles will be continuously further-developed and extended.
The OE filter is out – the HJS filter is in
Tested under extreme conditions, the HJS replacement diesel particle filters optimally meet all requirements on quality and lifetime duration. Furthermore, they guarantee a single installation in the vehicle.
To ensure proper function, replacement filters are largely OE-identical. A further advantage: HJS replacement filters are more economical in comparison with OE filters.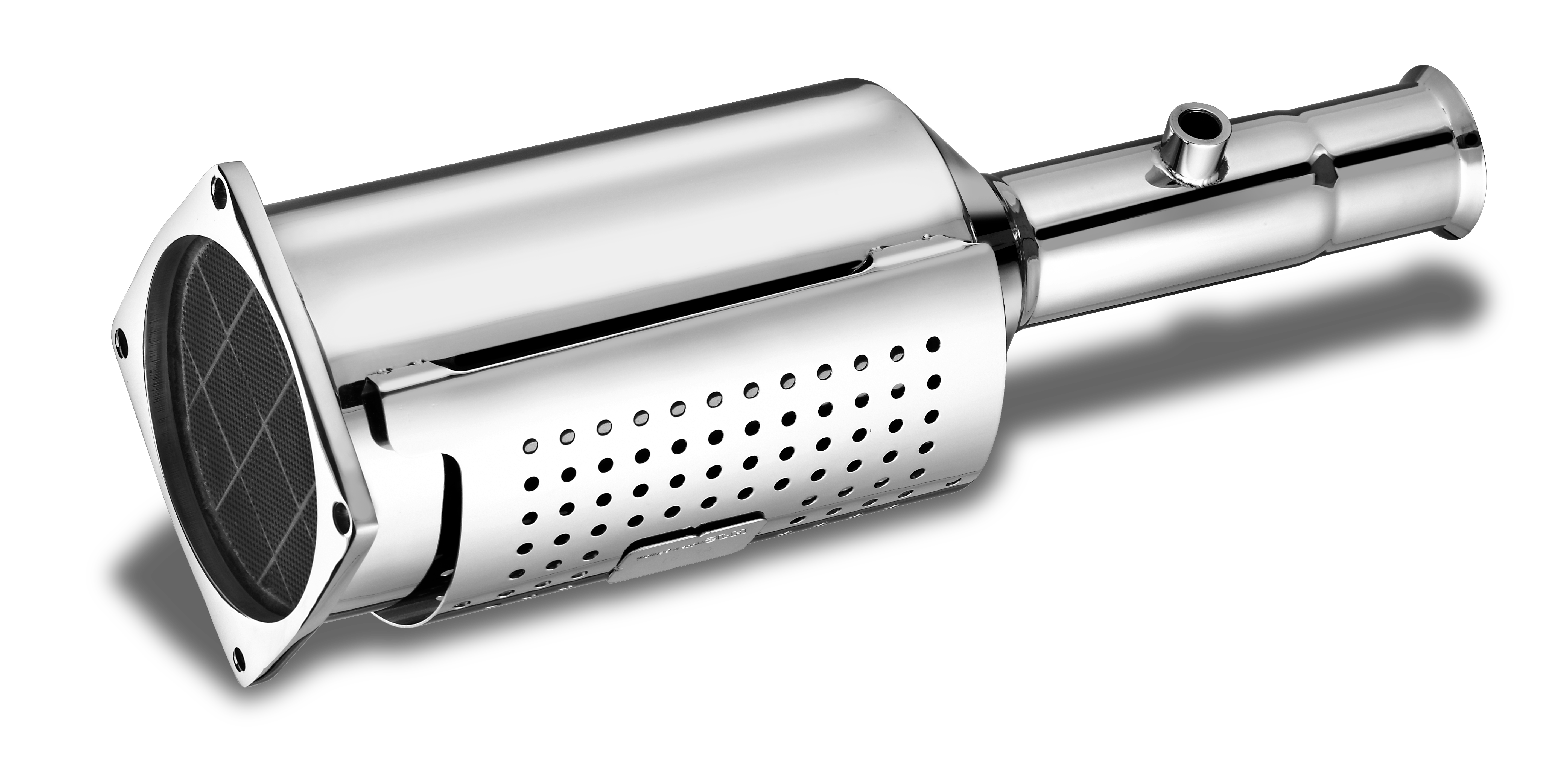 Lifetime duration signed and sealed
As a manufacturer of diesel particle filters, HJS knows what quality means. Behind HJS Emission Technology GmbH & Co. KG are 40 years of experience in the development, manufacture and marketing of high-quality products in the exhaust gas treatment sector. The technological peak position through market-influencing innovations in this area is indicated by extensive patents registered for DPF® (Diesel Particle Filter) and SCRT® (Selective Catalytic Reduction Technology).
The company HJS owes its success to the consistent handling of customer and market requirements, as well as in particular the marked quality awareness of all employees.
A recent example of progress is the HJS replacement diesel particle filter. Like all HJS products, this also bears the seal "HJS Original Quality" – a secure sign of lifetime duration and sustainability.
Advantages:
No application outlay with "Plug & Play": 1 to 1 replacement without control and operating characteristics adaptation

Perfect fit accuracy: 1 to 1 transfer of the OE layout

Simple installation through similar interfaces, including attachment set

Optimum integration into the "vehicle/ engine" system through extensive OE identity